To read more about an event before entering, click on the event name, then enter from there. To edit an entry, go to the My nzb tab and scroll down to Event Entries.
Te Puke Open Pairs (Sat)
Venue - Te Puke Bridge CLub, 4 Queen St, Te Puke. Entry $2O. PLEASE BRING YOUR OWN LUNCH! Morning tea from 9.30 am. Play starts at 10.am. There are two sessions. Please let tournament secretary know if you need parking and/or sitting rights: Gloria Hawthorne, Ph 573 7568. myriad@xtra.co.nz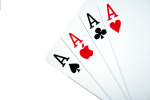 Export entry list as:

Excel
Judy Pawson 13508 Tauranga

Email

Heather Melville 11980 Tauranga

Email

Ross Petersen 13656 Omokoroa

Email

Tim Torr 42889 Tauranga

Email

Pat Rutherford 45026 Tauranga

Email

Tony Hacking 7567 Tauranga

Email

Charlotte Jager 41212 Te Aroha

Email

Tyrel Glass 5297 Archive

Elizabeth Gilbert 10662 Te Puke

Email

Julie Downs 19740 Mt Maunganui

Email

Judith Waldvogel 57863 Tauranga

Email

Eric Burnie 4402 Whakatane

Email

Jenna Gibbons 28503 Waikato

Email

Christine Gibbons 6887 Te Puke

Email

Yuzhong Chen 30265 Hamilton

Email

Herman Yuan 19307 Cambridge

Email

Stephen Francks 27257 Tauranga

Email

Mareli Esterhuysen 46601 Rotorua

Email

Lesley Quilty 14071 Matamata

Email

Tom Winiata 18521 Rotorua

Email

Rachelle Pelkman 13587 Mt Maunganui

Email

Murray Wood 18585 Tauranga

Email

Gloria Hawthorne 42502 Te Puke

Email

Ray Oakes 13078 Te Puke

Graham Young 40247 Tauranga

Email

Stacey Hilton 34734 Tauranga

Email

Sarah Stacey 42580 Mt Maunganui

Email

Anne Clarke 24773 Mt Maunganui

Email

Elizabeth Bristow 3020 Tauranga

Email

Leo Duyvestyn 5778 Tauranga

Margaret McDonald 1513 Te Puke

Email

Dianne Butler 48685 Te Puke

Yvonne Madden 45569 Te Puke

Merle Field 31024 Te Puke

June Day 6750 Te Puke

Eddie Paterson 6932 Te Puke

Diane Rodger 45973 Mt Maunganui

Email

Linley Hay 19495 Mt Maunganui

Email

Stephen Searle 15246 Whakatane

Email

Jane Searle 35082 Whakatane

Annie Barry 45564 Mt Maunganui

Email

Trish Kidd 46887 Te Puke

Email

Alan Mace 37540 Waihi

Email

Hattie Curtis 32136 Waihi

Email

Shirley Bain 34618 Tauranga

Email

Kate Terry 28432 Tauranga

Email

Rosemary Ritchie 29440 Taupo

Email

Edna Nicholson 6465 Taupo

Rona Driscoll 19976 Taupo

Email

John Driscoll 33587 Taupo

Email

Bob Callcut 29964 Tauranga

Email

John Laugesen 24467 Tauranga

Email
To download an Excel version "Export tournament list as

Excel
" at at the top of this list. Want to change the details of a tournament? Please use the
Tournament Change Request Form
.