To read more about an event before entering, click on the event name, then enter from there. To edit an entry, go to the My nzb tab and scroll down to Event Entries.
Hamilton Congress Open Pairs (Sat)
Sponsor :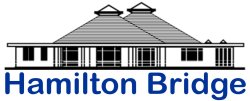 Cost : $35 (see flyer for weekend pricing)

Catering : Morning & afternoon tea provided. Lunches available to purchase
Click here to view the event flyer
Export entry list as:

Excel
Gary Chen 19293 Akarana

Email

John Wang 33857 Akarana

Email

William Liu 1458 Akarana

Email

Gong Yunfei 1511 Akarana

Email

Alice Young 35999 Akarana

Email

George Sun 33854 Akarana

Email

Herman Yuan 19307 Cambridge

Email

Andrew Liu 32091 Whangarei

Email

Gwyn Lobb 32445 Waikato

Email

Kate McFadyen 28048 Cambridge

Email

Russell Wilson 37660 New Plymouth

Email

Patrick Carter 3775 Auckland

Email

Brett Glass 34562 Huntly

Email

Gary Foidl 30382 Waikato

Email

Yuzhong Chen 30265 Hamilton

Email

James Yang 41158 Akarana

Email

Richard Solomon 15941 Franklin

Email

Ian Berrington 56093 Akarana

Email

Rachelle Pelkman 13587 Mt Maunganui

Email

Malcolm Mayer 11261 Akarana

Email

Alister Buchanan 44565 Napier

Email

Carolyn Yeomans 37206 Taradale

Email

Noel Woodhall 46040 Havelock North

Email

Peter Ramsey 43711 Havelock North

Email

Karen Harris 14602 Hamilton

Email

Patrick D'Arcy 57542 Wellington

Email

Dallas Dagg 49481 Hamilton

Email

Mary-Ellen Newton 31607 Akarana

Email

Blair Fisher 24336 Hamilton

Email

Elizabeth Fisher 16788 Hamilton

Email

Heini Lux 73511 Rotorua

Email

Alan Dick 5358 Rotorua

Email

Clair Miao 41172 Akarana

Email

Wayne Burrows 38192 Palmerston North

Email

Bill Humphrey 8910 Kerikeri

Email

Paul Carson 39602 Akarana

Email

Setsuko Lichtnecker 21211 Auckland

Email

Peer Bach 1792 Auckland

Email

Rose Don 71055 Akarana

Email

Michael Courtney 88207 Akarana

Sam Simpson 60920 Tauranga

Email

Jo Simpson 62998 Tauranga

Email

Beverley Morris 24081 Auckland

Email

Allan Morris 24080 Auckland

Email

Michael Curry 24783 Hamilton

Email

Barry Jones 26137 Hamilton

Email

Grant Jarvis 9225 Franklin

Email

Geo Tislevoll 1437 Akarana

Email

Glenys Dean 34893 Napier

Email

Ken Carmichael 39895 Napier

Email

John O'Connor 38441 Auckland

Email

David O'Shaughnessy 37823 New Plymouth

Email

Rona Driscoll 19976 Taupo

Email

John Driscoll 33587 Taupo

Email

Michael Ware 23133 Akarana

Email

David Skipper 25350 Christchurch

Email
To download an Excel version "Export tournament list as

Excel
" at at the top of this list. Want to change the details of a tournament? Please use the
Tournament Change Request Form
.