To read more about an event before entering, click on the event name, then enter from there. To edit an entry, go to the My nzb tab and scroll down to Event Entries.
Hamilton Restricted Pairs - TOURNAMENT CANCELLED
Sponsor :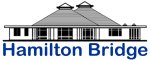 Catering : Morning tea, lunch & afternoon tea
Start time : 10am
Sessions : 2
Cost : $25
Payment : to 01-0315-0381282-01 or on the day
including your Name and Event
Click here to view the event flyer
To download an Excel version "Export tournament list as

Excel
" at at the top of this list. Want to change the details of a tournament? Please use the
Tournament Change Request Form
.