To edit or remove your entry, go to the My nzb tab and scroll down to Event Entries. If you want to enter an event that has closed, contact the club directly.
Auckland Thursday Pairs (Thu)
Enter today - prepay to ANZ 01 0258 0010388 00 and pay $30 per player
Thursday 6 August 2020
VENUE Auckland Bridge Club
TIME Play starts at 9.45am
SESSIONS Two Sessions
MASTERPOINTS 8B
TOURNAMENT FEE $35 a player*
Light Lunch is provided
CLOSING DATE Wednesday 5 August
Export entry list as:

Excel
Zachary Yan 45646 Akarana

Email

Kevin Hu 46340 Akarana

Email

Anne Gelb 7057 Auckland

Jennifer Perkins 13615 Auckland

Gay Bradbury 2863 Auckland

Email

Margaret Harkness 7844 Auckland

Alan Dormer 1610 Auckland

Email

Ray Kingston 9878 Auckland

Stephen Goodman 7176 Auckland

Email

Sylvester Riddell 14427 Auckland

Email

Robert Gibbons 6885 Auckland

Email

Peter Goffin 7115 Akarana

Email

Jessica Morris 37607 Auckland

Email

Christine Wilson 31091 North Shore

Email

Leslie Watt 56607 Auckland

Janet Barnard 1997 Auckland

Email

James Yang 41158 Akarana

Email

William Liu 1458 Akarana

Email

Beverley Morris 24081 Auckland

Email

Penny McRobie 11898 Auckland

Barry E Smith 34965 Masterton

Email

Jill McLean 11776 Masterton

Email

Deborah Tangney 36736 Auckland

Email

Bianca Van Rangelrooy 37902 Auckland

Email

Bev Henton 20075 Akarana

Email

Frances Ball 31000 Auckland

Email

Peter Green 15717 East Coast Bays

Email

Judith Hollyer 10086 Orewa

Email

Trudy Lange 10107 Auckland

Email

Rineke Mansell 4269 Auckland

Email

Mike Dunn 5733 Akarana

Email

John Buckleton 25761 Auckland

Email

Anthony Wilson 31057 Waiheke

Email

Mereana Cullen 34521 Hamilton

Email

Pamela Marsland 26367 Akarana

Email

Carol Currey 27506 Auckland

Email

Dale Peak 4239 Auckland

Email

Roger Peak 4361 Auckland

Jeremy Fraser-Hoskin 39794 Akarana

Email

Malcolm Mayer 11261 Akarana

Email

Barry Palmer 20039 Auckland

Email

Fuxia Wen 45864 Akarana

Email

Neil Stuckey 16419 Auckland

Email

Glenis Palmer 20626 Auckland

Email

Russell Watt 17820 Auckland

Email

Anne Barrowclough 5031 Auckland

Email

Peer Bach 1792 Auckland

Email

Setsuko Lichtnecker 21211 Auckland

Email

Prem Soundra 43882 Howick

Email

Cheryl Winsor 10588 Howick

Email

Nick Edginton 40118 North Shore

Email

Rhonda Graham 41725 North Shore

Email

Gary Foidl 30382 Waikato

Email

Ant Hopkins 36744 Auckland

Email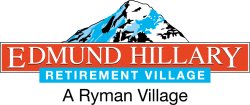 To download an Excel version "Export tournament list as

Excel
" at at the top of this list. Want to change the details of a tournament? Please use the
Tournament Change Request Form
.