To read more about an event before entering, click on the event name, then enter from there. To edit an entry, go to the My nzb tab and scroll down to Event Entries.
Sponsor :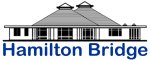 Entries : Numbers are limited due to the effects of Covid-19
Cost : $35pp - pay online to 01-0315-0381282-01 including your Name and Event
Catering : Morning tea & after play nibbles.
Lunches available for purchase
Click here to view the event flyer
Export entry list as:

Excel
Elaine Rayner 34178 Hamilton

Email

Ross Stewart 5723 Hamilton

Email

Francoise Campbell 34181 Hamilton

Email

Vaughan Samuelson 44141 Hamilton

Email

Nick Cantlon 24334 Te Awamutu

Email

Sally Whitaker 38419 Te Awamutu

Email

Anne Williamson 33102 Te Awamutu

Email

Sheila Lister 30876 Te Awamutu

Email

Terry Wells 31432 Huntly

Email

Ranjith Cooray 8724 Hamilton

Email

Joan Craig 34539 Huntly

Email

Eileen Lumsden 25610 Huntly

Email

Eunice Eccles 23988 Cambridge

Email

Calum Maclean 41709 Cambridge

Email

Kay Dixon 31501 Hamilton

Email

Don MacPherson 32981 Cambridge

Email

Megan Jolly 47400 Hamilton

Email

Leanne Curry 47395 Hamilton

Email

Catherine Cameron 41259 Hamilton

Email

Trini Lin 41323 Hamilton

Email

Judith Howard 33050 Matamata

Email

Malcolm Kirkby 6631 Te Aroha

Email

Victor Kooter 6608 Te Aroha

Email

Peter Daffurn 6618 Te Aroha

Email

Mike Newton 44997 Tauranga

Email

Angela Newton 44996 Tauranga

Email

Lyn Bailie 36616 Tauranga

Email

Diane Rodger 45973 Mt Maunganui

Email

Mereana Cullen 34521 Hamilton

Email

Nigel Gresson 34162 Hamilton

Email

Cathy Nolen 24570 Hamilton

Email

Karen Thomson 37470 Hamilton

Email

Jessica Morris 37607 Auckland

Email

Marilyn Janmaat 22818 North Shore

Email

Judith Hollyer 10086 Orewa

Email

Nick Edginton 40118 North Shore

Email

Rhonda Graham 41725 North Shore

Email
To download an Excel version "Export tournament list as

Excel
" at at the top of this list. Want to change the details of a tournament? Please use the
Tournament Change Request Form
.