All News
Auckland-Akarana Quinella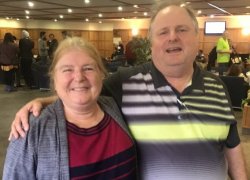 Congratulations Patrick Carter and Julie Atkinson for comfortably winning the NZ Pairs
2nd was Gary Chen and Richard Solomon. Hope Richard can tell us how he Chairs the Congress committee, manages the entries and plays good bridge at the same time.
Awesome effort and the Auckland and Akarana Clubs must be proud of you all
Click here to view the results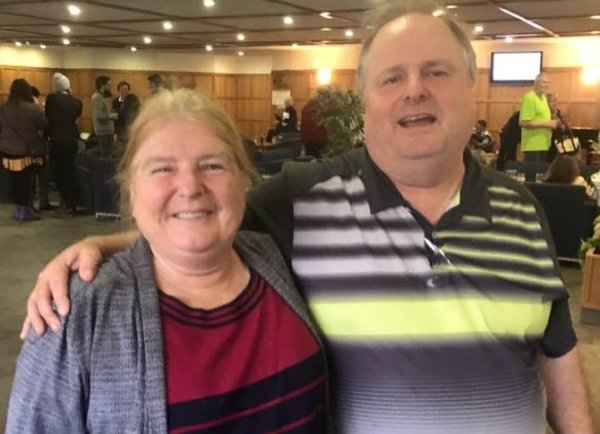 Julie and Patrick about to celebrate in the bar !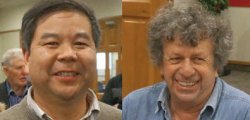 Gary and Richard