All News
Northland News with Sue Brown
The first week in October saw a record number of Northland bridge players descend on Hamilton for New Zealand's premium tournament of the year – National Congress – with some spectacular successes.
Andrew Liu from Whangarei, along with team members Herman Yuan, Jun Chen, Linlin Hu and Shiyu Huo achieved 2nd place overall in the NZ Teams event. Andrew and Herman also finished 15th overall in the NZ Pairs. Well done and congratulations, Andrew.
Bill Humphrey and Paul Carson from Kerikeri also had a good week coming 3rd overall in the NZ Restricted Pairs, 6th overall in the NZ Restricted Swiss Pairs and 14th overall in the Same Sex Pairs.
Charmaine Churches (Kerikeri), Tonni Keijzer (Whangarei) playing with Lauren Lehndorf and Christine Knowles from the Waikato won the prize for the best performance of a team with three or more Juniors in the Intermediate Teams event coming 15th overall. A noteworthy comment about this team was that for all the players it was their first Congress and three of the team members had been successful in winning $200 scholarships from their Regions. Charmaine and Tonni from the Auckland Northland Regional Bridge Committee and Lauren from the Waikato Bays Bridge Committee. I'm sure they will all be back to future Congresses.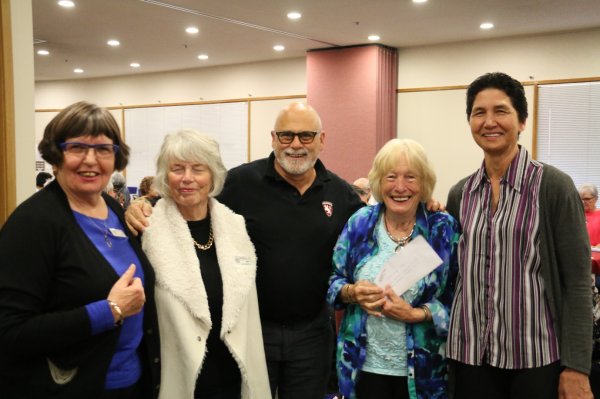 From left: Lauren, Christine, NZ Board member, Allan Morris, Tonni and Charmaine
Another team from Kerikeri also enjoyed their first time at Congress and won the runner up prize for the team with three or more Juniors in the Intermediate Teams event coming 17th overall – just under the above mentioned team. These two pairs had also applied for the Auckland Northland Regional Bridge scholarship but missed out to Tonni and Charmaine. (Photo below)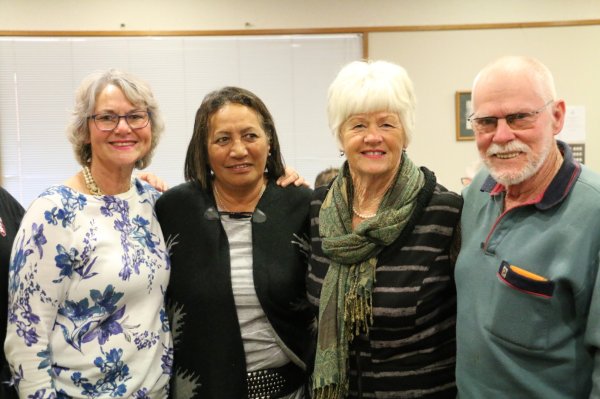 From left, Maureen Russ, Evelyn Bradley, Bev McCondach and Selwyn Hargreaves.
Other Northland results – Len and Olive Dent (Whangarei) came 8th in the NZ Restricted Swiss Pairs, Marilyn Kennedy and Anna Chappell (Kerikeri) came 9th in the Senior Pairs and Neil and Margaret Hearn (Dargaville) playing with ex-Dargaville members Anna and Dave Murphy came 8th in the Intermediate Teams.
Roll on October next year!
With Northland coming to the end of its tournament year,competition is high for the Northland Championship award for 2017. In Northland points are awarded to Northlanders in the top ten places at all the open Northland tournaments each year and at the end of the year sizeable prizes and trophies are awarded to the top Open, Intermediate and Junior player for the year. This year there are three Open players in contention with the final tournament of year being run on November 18th when the awards will be presented.