All News
FINAL SINGAPORE PREVIEW WATCH OUR WOMEN'S TEAM AT 7PM TONIGHT NZ TIME ON BBO
Our final pre-event interview is with JOHN SKIPPER from the Christchurch Bridge Club. He is on the Bridge Masters team in Singapore.
John has been playing bridge since 1980 in Christchurch. He had always played card and board games as kids at home and had played chess at school. He had achieved a national ranking at chess and was playing competitively. Bridge was a natural progression from those activities.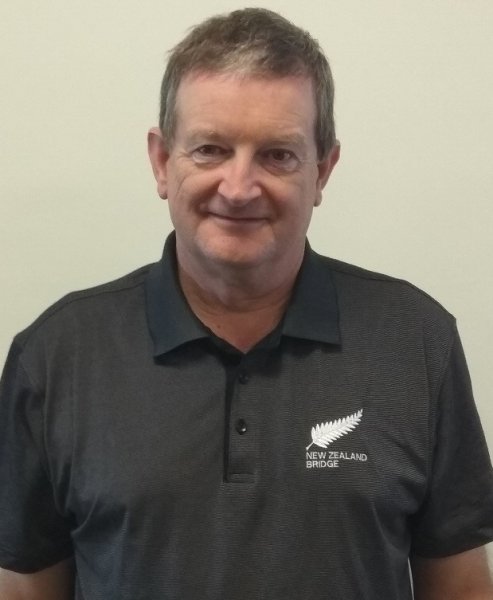 John was born in Dannevirke and went to Canterbury University where he studied chemistry and later business administration. He is now a semi-retired systems auditor, in the food safety and health and safety industry. His home club is Christchurch.
He represented New Zealand for the first time around 9 years ago in the Commonwealth Nations Teams event. He has repeated that event and this is his first time at the APBF.
John has been to Singapore before. Apart from the bridge, he is looking forward to getting a new pair of glasses. Having recently had eye surgery, he needs a new prescription, and the impressive same day or overnight service means he hopes to return with improved vision.
John's top tip for the club player is to keep your system simple. Have clear agreements with your partner. Don't overcomplicate it.
As part of the Bridge Masters team, they are self-funding on this outing. That means that all of the players in that team pay their own airfares, accommodation and living costs. NZB contribute travel insurance and the entrance fee to the event and uniform. John wanted to thank players nationwide for their support. Any contributions are gratefully received to aid with the huge personal cost of representing their country.
John's international playing partner is Alan Grant. They play a 2 over 1 game forcing, strong NT system. He is looking forward to the challenge of playing against other top players and thrilled to have been selected. His wife Jane is also in Singapore representing the Bridge Ferns. They introduced their two sons, Daniel and David, to the game and have watched them progress to become grandmasters.
John's favourite vegetable is peas. John's star sign is Sagittarius.
That concludes are pre-event interviews. We will now start to receive photos and stories from the event itself. You can follow the schedule and action here: http://www.pabf.org/Tour/TourIndex.aspx?tourid=14478
Good luck to all our teams.
WATCH THE BRIDGE FERNS ON BBO TONIGHT TUESDAY NEW ZEALAND TIME AT 7.00PM
Jane Stearns