NZ Congress 2016
Click on the Congress menu item: heaps of events for the less confident through to experts. For help on accessing the new site please click on What's new ..." : it has some instructions. If you've never played Bridge, try out our online lessons or contact one of our clubs. Our aim is to get as many people enjoying Bridge as possible.
Latest News
26 Aug 2016

The National Congress is Nearly Here In just one month, we will abandon our normal lives and focus on the National Bridge Congress. The really good news is the number of entries. Already, over 500 players have entered for the whole or part of the... read more here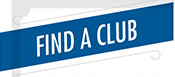 Search for any club in New Zealand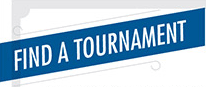 Search by month, club and/or region.
New Zealand Bridge Incorporated, registered as an Incorporated Society in May 1938 number 215735, disclaims warranties of reasonableness and accuracy, and all warranties with regard to the information on this site, including all implied warranties of merchantability and fitness for particular purpose. In no event shall the NZB be liable for any direct, indirect, incidental, special or consequential damages arising out of the use of this site or participation at any NZB event.