To read more about an event before entering, click on the event name, then enter from there. To edit an entry, go to the My nzb tab and scroll down to Event Entries.
Howick Open Pairs (Sat)
Export entry list as:

Excel
Joey Chang 26844 Howick

Email

Brian Craig 10566 Howick

Email

Prem Soundra 43882 Howick

Email

See-Lin Lee 36854 Howick

Email

Rod Christensen 26461 Whangarei

Email

Gayle Christensen 43782 Whangarei

Email

Gina Hsu 26841 Howick

Email

Jeffrey Luh 2462 Howick

Email

John Wang 33857 Akarana

Email

Jeter Liu 3752 Akarana

Gary Chen 19293 Akarana

Email

George Sun 33854 Akarana

Email

Carol De Luca 35503 Franklin

Email

Alan Currie 1436 Akarana

Email

Julia Zhu 26375 Auckland

Email

Gong Yunfei 1511 Akarana

Email

Sue Osborne 14240 Howick

Email

Dallas Mitchell 25009 Warkworth

Email

Nick Cantlon 24334 Te Awamutu

Email

Sally Whitaker 38419 Te Awamutu

Email

Carol Richardson 24084 Akarana

Email

Andi Boughey 33833 Akarana

Email

Bill Leach 4318 Mt Albert

Email

Susan Rowe 22929 Howick

Email

Hafizur Khan 45154 North Shore

Email

Michael Hickey 14239 Howick

Email

Takayo Yanagisawa 36064 Auckland

Email

Jessica Morris 37607 Auckland

Email

Karen Harris 14602 Hamilton

Email

Andrew Tarbutt 5384 Hibiscus

Email

Owen Camp 10696 Akarana

Email

Patrick Carter 3775 Auckland

Email

Sue Burns 10088 Auckland

Email

Rosemary Matskows 31157 Auckland

Email

Kevin Hu 46340 Akarana

Email

John Craig 3165 Mt Albert

Email

Russell Watt 17820 Auckland

Email

Nola Clark 4103 Auckland

Barbara Fitzgerald 59524 North Shore

Email

Rosaleen Koch 21912 North Shore

Email

Cheryl Winsor 10588 Howick

Email

Faisal Alam 26807 Howick

Email

Matt Brown 36548 Akarana

Email

Michael Curry 24783 Hamilton

Email

Carol Joseph 32272 Auckland

Email

Nicky Bowers 25766 Auckland

Email

Paul Carson 39602 Akarana

Email

Steve Boughey 2748 Akarana

Email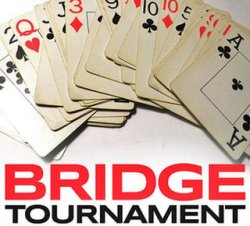 To download an Excel version "Export tournament list as

Excel
" at at the top of this list. Want to change the details of a tournament? Please use the
Tournament Change Request Form
.