To read more about an event before entering, click on the event name, then enter from there. To edit an entry, go to the My nzb tab and scroll down to Event Entries.
Auckland Thursday Pairs (Thu)
7 ST Vincent Thursday 12 March 8B Pairs Tournament.
VENUE Auckland Bridge Club
TIME Play starts at 9.45am
SESSIONS Two Sessions
MASTERPOINTS 8B
EVENT FEE $30.00 per player if paid by 5 pm, 11 March
ANZ 010258 0010388 00
$35 per player if paid on 12 March
REFRESHMENTS Light lunch provided
Export entry list as:

Excel
Anne Gelb 7057 Auckland

Jennifer Perkins 13615 Auckland

Brecht Luyckx 43194 Auckland

Email

Ant Hopkins 36744 Auckland

Email

Liz Ewart 20078 Auckland

Alan Taylor 16645 Auckland

Email

Janet Barnard 1997 Auckland

Email

Ray Kingston 9878 Auckland

Fuxia Wen 45864 Akarana

Email

Duncan Badley 20203 Akarana

Email

Peter Goffin 7115 Akarana

Email

Robert Gibbons 6885 Auckland

Email

Cheryl Winsor 10588 Howick

Email

Prem Soundra 43882 Howick

Email

Chris Curreen 37962 Waiheke

Email

Feilicity Hannay 3671 Waiheke

Email

Deborah Tangney 36736 Auckland

Email

Anne Barrowclough 5031 Auckland

Email

Dianne Benvie 23123 Auckland

Email

Gay Bradbury 2863 Auckland

Email

Mike Dunn 5733 Akarana

Email

Alan Dormer 1610 Auckland

Email

Jeffery Ren 41170 Akarana

Email

Michael Hickey 14239 Howick

Email

Marie Ewbank 6081 Auckland

Email

Penny McRobie 11898 Auckland

Beverley Morris 24081 Auckland

Email

Jessica Morris 37607 Auckland

Email

Ian Berrington 56093 Akarana

Email

Malcolm Mayer 11261 Akarana

Email

Trudy Lange 10107 Auckland

Email

Judith Chandler 9758 Auckland

Email

Leslie Watt 56607 Auckland

Pauline Andrews 1608 Auckland

Russell Watt 17820 Auckland

Email

Nola Clark 4103 Auckland

Carol De Luca 35503 Franklin

Email

Alan Currie 1436 Akarana

Email

Peter Green 15717 East Coast Bays

Email

Judith Hollyer 10086 Orewa

Email

Setsuko Lichtnecker 21211 Auckland

Email

Peer Bach 1792 Auckland

Email

Barry Palmer 20039 Auckland

Email

Neil Stuckey 16419 Auckland

Email

Julia Zhu 26375 Auckland

Email

Gong Yunfei 1511 Akarana

Email

Nick Edginton 40118 North Shore

Email

Rhonda Graham 41725 North Shore

Email

Cheryl Parsons 2167 Auckland

Email

Takayo Yanagisawa 36064 Auckland

Email

Richard Stuart 38456 Auckland

Email

Andrew Tarbutt 5384 Hibiscus

Email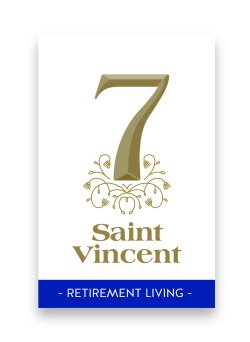 To download an Excel version "Export tournament list as

Excel
" at at the top of this list. Want to change the details of a tournament? Please use the
Tournament Change Request Form
.