To read more about an event before entering, click on the event name, then enter from there. To edit an entry, go to the My nzb tab and scroll down to Event Entries.
Howick Intermediate/Junior Pairs - TOURNAMENT CANCELLED
TOURNAMENT CANCELLED
Export entry list as:

Excel
Susan Steedman 41147 Mt Albert

Email

Carol Bearsley 39115 Mt Albert

Email

Trish Young 37598 Auckland

Email

Kerri McCrae 3653 Auckland

Email

Aaron Starr 3525 Papatoetoe

Email

Rob Davies 3089 Papatoetoe

Email

Lenice Clarkson 26828 Howick

Email

Pat Williams 25093 Howick

Email

Bill McKinnon 48312 Howick

Email

Sue McKinnon 48311 Howick

Email

Leonie Gubb 46923 Orewa

Email

Richard Biggs 35680 Orewa

Email

Pam Wong 44223 Mt Albert

Email

Daniel Wong 44228 Mt Albert

Email

Richard Whitelaw 39086 Papakura

Email

Entry Notes: Partner is Sandra Ritchie

Dianne Whitelaw 39084 Papakura

Email

Carol McIntosh 42361 Hastings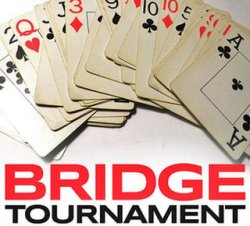 To download an Excel version "Export tournament list as

Excel
" at at the top of this list. Want to change the details of a tournament? Please use the
Tournament Change Request Form
.