To read more about an event before entering, click on the event name, then enter from there. To edit an entry, go to the My nzb tab and scroll down to Event Entries.
Sponsor :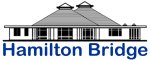 Entries : Numbers are limited due to the effects of Covid-19
Cost : $35pp - pay online to 01-0315-0381282-01 including your Name and Event
Catering : Morning tea & after play nibbles.
Lunches available for purchase
Click here to view the event flyer
Export entry list as:

Excel
Barbara Daly 43568 Hamilton

Email

Lucie Armstrong 49013 Hamilton

Email

Joan Egger 24651 Hamilton

Email

Pam Burns 17000 Hamilton

Rona Driscoll 19976 Taupo

Email

John Driscoll 33587 Taupo

Email

Heini Lux 73511 Rotorua

Email

Alan Dick 5358 Rotorua

Email

Clare Coles 22080 Cambridge

Email

Kevin Whyte 42812 Cambridge

Email

Kate McFadyen 28048 Cambridge

Email

Gwyn Lobb 32445 Waikato

Email

Sue Spencer 24017 Franklin

Email

Bev Guilford 26527 Auckland

Email

Bev Henton 20075 Akarana

Email

David Spencer 8906 Franklin

Email

Deborah Tangney 36736 Auckland

Email

Anne Barrowclough 5031 Auckland

Email

Peer Bach 1792 Auckland

Email

Setsuko Lichtnecker 21211 Auckland

Email

Brian Gallaher 13400 Waikato

Email

Mark Thomson 37471 Hamilton

Email

Timothy Healy 43288 Hamilton

Email

Helen Healy 61986 Hamilton

John O'Connor 38441 Auckland

Email

David O'Shaughnessy 37823 New Plymouth

Email

Andrew Janisz 34607 Franklin

Email

Brecht Luyckx 43194 Auckland

Email

Gary Chen 19293 Akarana

Email

John Wang 33857 Akarana

Email

Yuzhong Chen 30265 Hamilton

Email

James Yang 41158 Akarana

Email

Grant Jarvis 9225 Franklin

Email

Ian Berrington 56093 Akarana

Email

Malcolm Mayer 11261 Akarana

Email

Jonathan Westoby 18003 Akarana

Email

Barry Palmer 20039 Auckland

Email

Douglas Russell 15492 Auckland

Email

Linda Cartner 3979 Akarana

Email

Glenis Palmer 20626 Auckland

Email

Jeremy Fraser-Hoskin 39794 Akarana

Email

Paul Carson 39602 Akarana

Email

Steve Boughey 2748 Akarana

Email

Jack James 8483 Palmerston North

Email

Richard Solomon 15941 Franklin

Email

Anna Kalma 33052 Te Aroha

Email

Steph Jacob 10120 Akarana

Email

Karen Harris 14602 Hamilton

Email

Blair Fisher 24336 Hamilton

Email

Elizabeth Fisher 16788 Hamilton

Email

Jenna Gibbons 28503 Waikato

Email

Michael Curry 24783 Hamilton

Email

Glenys Dean 34893 Napier

Email

Ken Carmichael 39895 Napier

Email

Yvonne Janes 8976 Taradale

Email

Ron Janes 40462 Taradale

Email

Barry Jones 26137 Hamilton

Email

Jenny Millington 19728 Hamilton

Email

Patrick Carter 3775 Auckland

Email

Julie Atkinson 49102 Auckland

Email

Murray Wood 18585 Tauranga

Email

Rachelle Pelkman 13587 Mt Maunganui

Email

Gary Foidl 30382 Waikato

Email

Ant Hopkins 36744 Auckland

Email
To download an Excel version "Export tournament list as

Excel
" at at the top of this list. Want to change the details of a tournament? Please use the
Tournament Change Request Form
.