To read more about an event before entering, click on the event name, then enter from there. To edit an entry, go to the My nzb tab and scroll down to Event Entries.
Hamilton Junior Pairs (Sat)
Sponsor :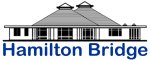 Catering : Morning tea & after play nibbles
Lunches available for purchase
Start time : Play Commences 10am
Sessions : 2
Cost : $20
Payment : to 01-0315-0381282-01 or on the day
Click here to view the event flyer
Export entry list as:

Excel
Moira Lagaluga 28181 Te Aroha

Wendy Franklin-Hill 2122 Te Aroha

Gretchen Gavey 3674 Cambridge

Email

Kay Hanna 42598 Cambridge

Patricia Thomson 30248 Hamilton

Email

Norman Thomson 47392 Hamilton

Email

Gerda Van Dijk 49616 Mt Maunganui

Email

Jaco Van Dijk 49615 Mt Maunganui

Richard Bonham 3081 Thames

Email

Lorraine Dixon 3080 Thames

Email

Janice Hancox 39168 Hamilton

Donna Prentice 47383 Hamilton

Email

Rachel Young 6120 Putaruru

Email

Heather Dickie 42660 Taupo

Email

Bernard Sullivan 1922 Waikato

Email

Jack Sullivan 1843 Waikato

Jo Millington 1062 Hamilton

Email

Mike Everard 1063 Hamilton

Email

Stewart Lawrence 41275 Hamilton

Email

Paul Stevens 38628 Hamilton

Email

Stephen Weir 2886 Hamilton

Email

Stephen Baptist 47382 Hamilton

Roz Strawbridge 35291 Waitomo

Email

Bob Strawbridge 35290 Waitomo

Email

Rita Davies 24731 Hamilton

Heather Crosbie 19131 Hamilton

Jane Sandelin 39178 Hamilton

Email

Julie Hooper 24644 Hamilton

Moira Fraser 47385 Hamilton

Lee Cook 3101 Hamilton

Angela Lovell 25226 Hamilton

Email

Laura Sommerville 36405 Hamilton

Email

Mary Mackwell 44183 Hamilton

Jutta Morgan 44175 Hamilton

Allison Vince 46726 Cambridge

Email

Barb Wilson 46690 Cambridge

Email

Lauren Lehndorf 26102 Taupo

Email

Christine Knowles 36493 Taupo

Email

Chris Younger 45748 Taupo

Email

Helen Younger 45747 Taupo

Email

Karen Mace 48577 Te Awamutu

Email

Helen Smith 48574 Te Awamutu

Email

Vaughan Samuelson 44141 Hamilton

Email

Francoise Campbell 34181 Hamilton

Email

Nick Saunders 5995 Te Awamutu

Email

Les James 5991 Te Awamutu

Email

Anthea Mackintosh 2827 Te Awamutu

Email

Christine Mills 2832 Te Awamutu

Email

Michele Liddle 42807 Matamata

Email

Joy Williams 1114 Matamata

Email
To download an Excel version "Export tournament list as

Excel
" at at the top of this list. Want to change the details of a tournament? Please use the
Tournament Change Request Form
.