All News
Firstly, we must celebrate the success of the five New Zealand Open Team members who live in Auckland, Michael Cornell, Michael Ware, GeO Tislevoll, Matthew Brown and Michael Whibley. We can claim the sixth too even if Ashley Bach lives across the Tasman. Their performance in the recent Bermuda Bowl where the team almost took bronze is something to really celebrate.
The other two international teams struggled in Lyon. Again, most of the players came from Auckland, including one, Vivien Cornell, who was the last minute substitute in the Women's team. Others from Auckland were Steph Jacob, Douglas Russell, Bob Grover, Neil Stuckey, Barry Palmer, chef de mission Derek Evennett along with Susan Humphries and Eileen Horsman who both lived here until relatively recently.
Local Tournament Successes
Others have achieved success more locally. Gina Hsu and Alan Currie had much to celebrate when they won Howick's 8B Open Pairs, coming home with a second round 70.48%. On the same weekend in early August, Matt Brown won the North Island Pairs with first time partner, Steve Baron.
Christine Wilson has been in form of late. She won Auckland's Grace Joel tournament with Glenis Palmer and then the Billie Tohill Open at the same club with Wayne Benefield.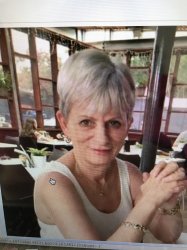 Christine Wilson, twice successful at Auckland
Papatoetoe's club-rooms were full in mid-August with 3A and 8B Swiss Pairs events running at the same time. June Lei and Gary Chen won the 3A (with a notable effort from Macleans College students, Eddy Tan and Yiwei Qi who finished second) while Tony Jiang and Julia Zhu won the 8B event.
There were three tournaments the following week. Blair Fisher and Nick Jacob won Akarana's Swiss Pairs (with a little first round help from Val Gardiner and Brian Ashwell who filled in with Nick arriving just a little late) while a lady with a quite prominent first name, Jacinda Manconi, won Mt Albert's Junior Pairs with Dave Almond. The following day, attention turned to Papakura's Multigrade where the winners were Linda Andrew and Chris Riddell.
Waiheke lead the way at Inter-Club
There are still two nights left in the popular Friday night once a month inter-club. The Open section is a close battle between two Auckland Club teams, Auckland Palmer who lead Auckland Watt by 2.5 vps. In the Intermediate event, The Waiheke Sharks consolidated their lead, which is just over 7vps over the Howick Hoons. Watch out for these Waiheke Islanders as the Waiheke Orcas lead the Junior event by over 10vps, Auckland's The Force being their nearest challengers. With Peter Bowyer overseas, Richard Andrew has joined Tony Morcom recently in running these excellent evenings.
Youth Bridge in Auckland
The annual New Zealand Youth Bridge Weekend took place in mid-August at the Auckland Bridge Club with 30 players from all over the country (though only 4 from Auckland!) getting together to playing heaps of bridge, including an Individual, a Play With an Expert session, Crazy Bridge and Speedball Bridge, a great mixture. Early September at the Howick Bridge Club saw another Youth Bridge event, the Auckland-Northland Schools Teams, the trophy being defended and won by a team from Macleans College. The winning team were Tim Pan, Sheryl Luo, Eddy Tan and Yiwei Qi.
Richard Solomon
Douglas Russell and Biritch will return from their overseas adventures next time.