All News
Our National Congress is almost here.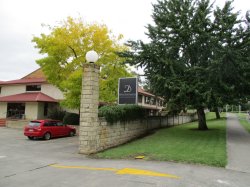 In less than a week, we will be all sitting down for the start of the New Zealand Pairs or the Restricted Open Pairs, with the usual buzz of excitement and anticipation.
Before you get to Hamilton, it would be a great idea to check the listings for whichever of the above two events you will be playing…just to be sure you are there. No-one goes home disappointed but we like to avoid too many last minute "I thought I had entered." Please.
Novice Pairs advances one day.
This one session event, popular with new players who do not have to travel very far, is this year on the first Saturday afternoon, one day earlier than it was last year. You may not be a new player reading this but there are players at Waikato Bays or Auckland clubs who might love a small taste of what a major Bridge Congress is like. Tell them to come..$10.00 a player entry and be seated at 2.00pm for a 2.15pm start.
They can pre-enter on line (that helps us to know how many to expect) or just turn up on the day. The venue at the hotel has changed too, this year in the rear of the restaurant, where they will be well looked after by a friendly director and treated like royalty. If you know someone who might like to come, please mention this event to them. This event is sponsored by Bridge New Zealand.
Rubber Bridge
You may like to know the eight pairs who will be praying for powerful hands. Auckland-Northland qualified this time to have two representatives. The competing pairs are:
Otago-Southland Moss Wylie – Bruce Batchelor
Canterbury Richard Lapthorne – Neil Hawkins
Top of The South Adrian Abraham – Toby Gordon
Wellington Russell Dive – Anthony Ker
Central Districts Pieter Verhoek – Les Gould
Waikato Bays Jo and Sam Simpson
Auckland- Northland Sandy Regan – Derek Evennett
Carol De Luca – Richard Solomon
Welcome our International Bulletin Editor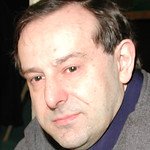 Brian Senior

After a couple of years in the job, Mark Hangartner has decided he wants to play this year. It is with great pleasure we welcome to the National Congress, indeed for the first time to New Zealand, the top English bridge player, teacher and writer, Brian Senior.
Brian is a full-time bridge professional. He plays as a professional partner or team-mate, is a bridge teacher, and a bridge journalist. While he has written many other books on the game, he is perhaps best known as the editor, publisher, and a major contributor to the official world championship book each year.
Brian has, at different times, represented Great Britain, England, Northern Ireland and Ireland in international competition, and has won all the major EBU Teams competitions at least once. As a widely travelled player, he has also won bridge tournaments on every continent except Antarctica.
Brian is married to Nevena, a regular member of England's highly successful Women's team, and has a 20-year old daughter, Katya. Away from bridge his interests include sport, particularly cricket, cinema, theatre and reading mostly science fiction and fantasy, history and biographies. One of the benefits of being widely travelled for bridge, is that he also gets to try a lot of different foreign foods. He has wanted to come to New Zealand for many years and jumped at the opportunity to fulfil the role of Bulletin Editor, one in which he is very experienced, as his brief pathway to our country.
I am sure all at Congress will welcome Brian and whether you are there or reading on-line, that you will enjoy the Daily Bulletins which Brian produces.
Remember these times
New Zealand Youth Teams Friday morning Sept. 29th 9.45am
National Rubber Bridge. Quarter Finals Friday evening Sept. 29th 7.30pm
AGM New Zealand Bridge Inc. Saturday morning Sept. 30th 9.00am
Round 1, New Zealand Open and Restricted Open Pairs Saturday afternoonSept. 30th Midday
If you have any queries, please contact me on Richard.Solomon@nzbridge.co.nz or on 09 232 8494.
Good luck and enjoy.
Richard Solomon