All News
Babich Wines New Zealand Wide Pairs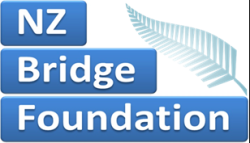 This event was held on the evening of Friday November 1st at 57 clubs from KeriKeri in the north to Winton
in the south. That's two more clubs than last year. Over 1,000 pairs took part.
As usual, our team of X Club scorers, Jan Spaans, Michael Neels, Anna Kalma and Bob Fearn had the results out very quickly, with most sessions being processed that night and the remainder Saturday morning.
For the final nationwide results, click here.
I hope you all enjoyed the evening which should raise a good sum of money to help develop Youth Bridge in this country. Thanks to the New Zealand Bridge Foundation for its support of this event... and to Babich Wines of Henderson for their sponsorship.
Enjoy... and reading the booklet about the hands you received after play.
Richard Solomon