All News
Inter-pROVINCIALS ARE A' COMING
Who can stop them?
Wellington have now won the Dougal McLean Inter-Provincial Trophy three years in succession. Will it be four?
Which region can stop them? Which region's players will wear the most striking uniforms?
The answers to these and all other questions in respect of the Inter-Provincials will all be answered by lunch-time next Monday as this coming week-end sees the finals of this year's competitions take place at the Christchurch Bridge Club.
Start time is 10.45am on Saturday (23rd November) and you can watch matches live on BBO:
.

BBO Vugraph Schedule 19.pdf
There will also be reports on this website on the events of the previous day (Sunday, Monday and Tuesday). Each region plays a double round-robin of 12 board matches (with one bye per round).
Follow your region as it strives to win the overall Dougal McLean Trophy and each of the four category trophies, Open, Women, Seniors and Intermediate.
Four in a Row?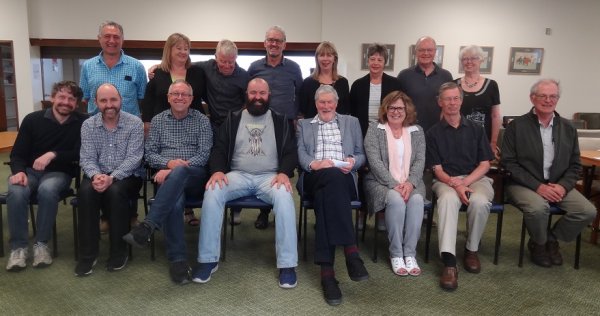 They won it last year for the third year running. Will this year be number 4 in the chase for the
Dougal McLean Trophy. Last year, Wellington also won the Open and Intermediate trophies while
while Auckland-Northland won the Women's and Seniors. Time to spread success around in 2019?
Tune in to find out.