All News
Breaking News - Congress 2021 and beyond.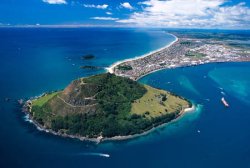 The new venue for our National Congress is Baypark Arena, Mount Manganui, Tauranga and will be a long term booking.
The Trustpower Baypark location is central to all services in Tauranga, effectively ten minutes from Tauranga Airport, Mount Maunganui, Papamoa and Tauranga CBD. Tauranga is home to over 150,000 people and is now New Zealand's fifth largest city.
Boasting one of the sunniest climates in New Zealand, Tauranga offers beautiful beaches and harbours accompanied by world class vistas year round. They have it all, from surfing, hot pools, hiking, cycling, climbing a big hill (the Mount), Blo karting, skydiving and much much more. There is plenty of accomodation ranging from camping grounds to luxury accommodation and many cafes and world class cuisine.
Congress will be held in the Lion Foundation Centre which is circled on the map below. The venue is big enough to hold all our events in the one room, has great lighting, suites for staff and a huge parking area. There is an in-house catering team and coffee stations and we may even be able to bring back the BBQ lunches (or similar) that so many of you enjoyed in the past. It is a wonderful venue for our National Congress.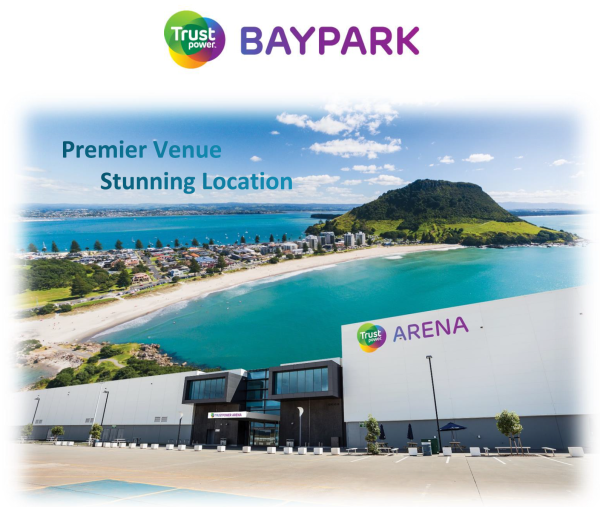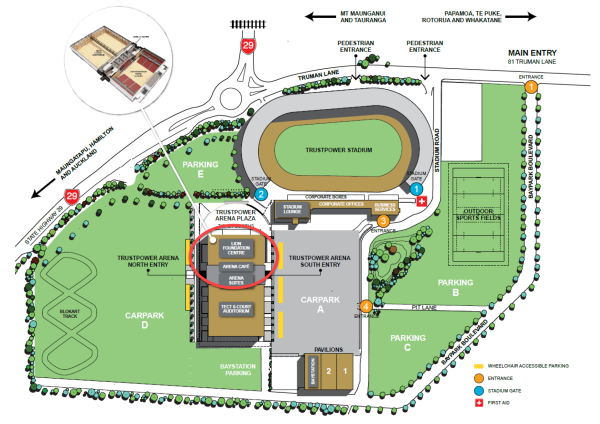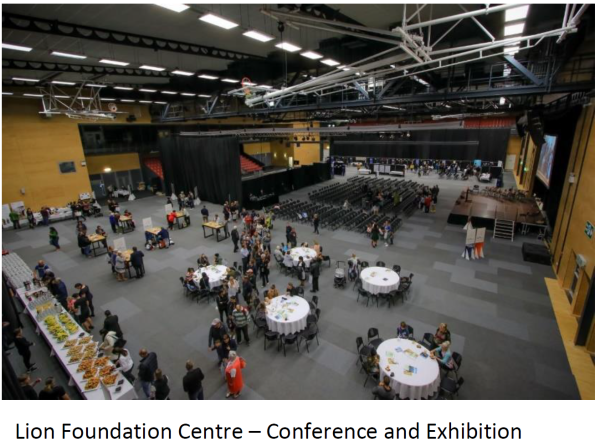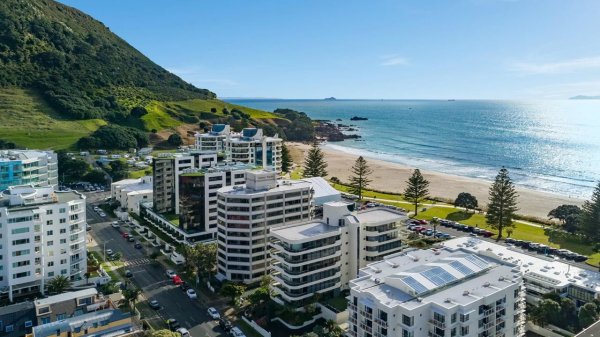 Plenty of apartments at the Mount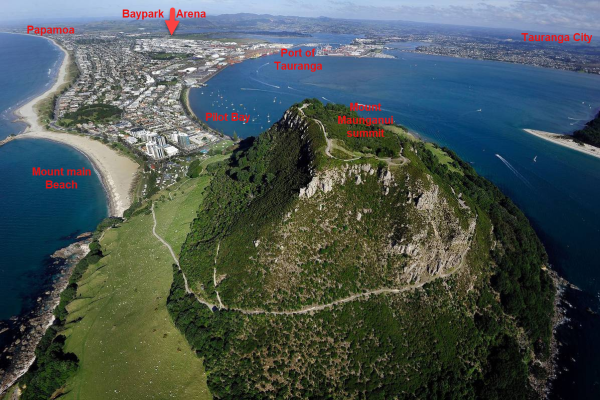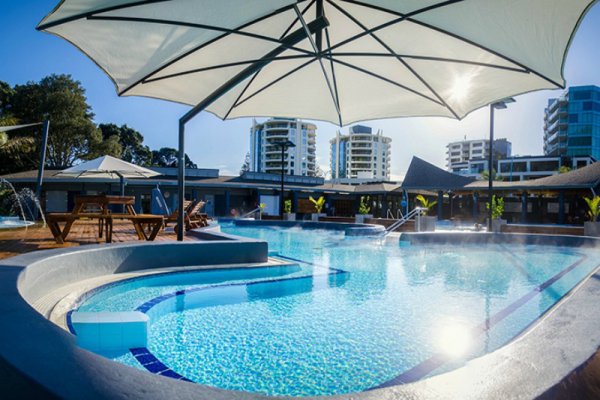 Mount Hot Pools
So put in the following dates for 2021:
SATURDAY 25th September to SATURDAY 2nd October
Unfortunately, we could not get the first week of the School holidays next year, but after that we can.
We are delighted to be able to secure this venue. Flights in and out of Tauranga are very good with direct flights to Auckland, Wellington and Christchurch several times a day. If you book early you may get a good deal.
We hope many of you will come to the 2021 National Bridge Congress for part or all of the time and make up for the disappointment of the cancellation of this year's event.
We will be releasing details about the program and other information in the next few weeks.
Kind regards
Richard Solomon
Chairman, National Congress Organising Committee