All News
InterProvincial Time is almost here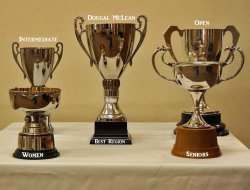 Note down the dates of the weekend of Saturday November 24th through to lunch-time on Monday November 26th as that is when this year's Inter-Provincial Championships will be taking place, at the Auckland Bridge Club in Remuera. Click here to view the names of the 2018 players along with a link to System cards and results
If you are near-by, call in to see how the regions are progressing. If not, there will be one match shown from each round on BBO (Bridge Base On Line).
Remember, there are 7 regions with four different categories:
Open Women Intermediates Senior
and in addition, the overall Dougal McLean Trophy which in effect goes to the most consistent region. Points are awarded based on the finishing places of each region in each category with the region which gains the most points taking the prestigious trophy.
Points are awarded as follows for each category:
| | | | |
| --- | --- | --- | --- |
| 1st | 13 points | 2nd | 10 points |
| 3rd | 8 points | 4th | 6 points |
| 5th | 4 points | 6th | 2 points |
| 7th | 0 points | | |
Last year, Wellington won the trophy though they did not win any of the four categories. They were, though, the most consistent region.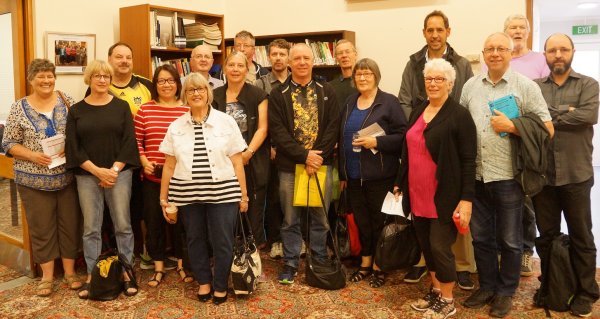 Winning Wellington team of 2017: Dougal McLean winners
The event consists of a double round-robin with each region having two byes. Matches are of 12 boards. The first-round draw has already been done though the second-round draw is dependent on the Region's finishing places at the end of the first-round robin.
Each region has four player teams in each category with an overall chef de mission. There will be plenty of colour on display with the players of several Regions dressing up for the occasion.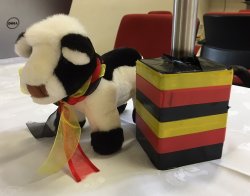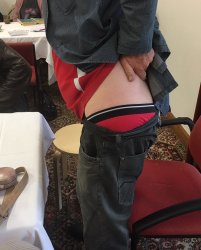 a 2017 mascot from Waikato Bays colour coded underwear from Canterbury
The event is being run by Director in charge, Caroline Wiggins with Murray Wiggins handling the scoring.
The first match starts at 10.45am on the Saturday morning. There are five matches on Saturday, six on Sunday and three on Monday morning. There will be no evening play.
Watch out next week for profiles of some of the players….and keep in touch by watching the BBO sessions as they happen.
Richard Solomon