All News
Arch Jelley: Companion of New Zealand Order of Merit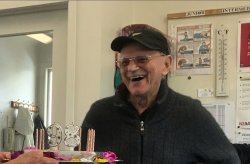 The New Year's honours announced today include that for "Mr Albert Archibald Jelley (Arch), as a Companion of New Zealand Order of Merit for services to athletics and the game of bridge".
Today is Arch's day and not one to query the distinction between what must be the "sport" of athletics and the "game" of bridge. However, duly noted.
The award is principally for his services to athletics. Arch is 98 years old and his "vast list of achievements include coaching Sir John Walker to his gold medal triumph at the 1976 Montreal Olympic Games. In 2016, yet again, he made his presence felt at Olympic level as 1500m runner, Hamish Carson, qualified for the Rio Games under his tutelage.
At the time, he was the oldest top-level coach in New Zealand sport at the age of 94."
Arch regards Sir John Walker's achievement as a career highlight. He was known as a "calm coach" and according to his brother, the only time he'd seen Arch animated at the end of a race was when Tanzania's Filbert Bayi edged Walker in the 1500 metres into 2nd place at the 1974 Christchurch Commonwealth Games. Both runners broke the existing world record.
He coached or managed 12 New Zealand or Oceania athletics teams between 1976 and 1993. His bridge involvement has been with the Mt Albert Club where he has taught the game since 1976 and was Club President from 2003 until 2013.
Naturally, all at the Mt Albert Club are delighted with Arch's award. Club Vice- President, Gerald Norman, added the following comments:
"When Arch joined the club, he quickly applied the same energy, dedication and determination to this new mission that had been evident in the field of athletics. Not only did he quickly become a very good player but he also played a major role in securing funding for the establishment of the club's current premises.
He has spent many years teaching Bridge too, at a time of life when most people are content to move carefully from chair to chair. And who else but Arch would opt to have a knee-replacement operation at the age of 98!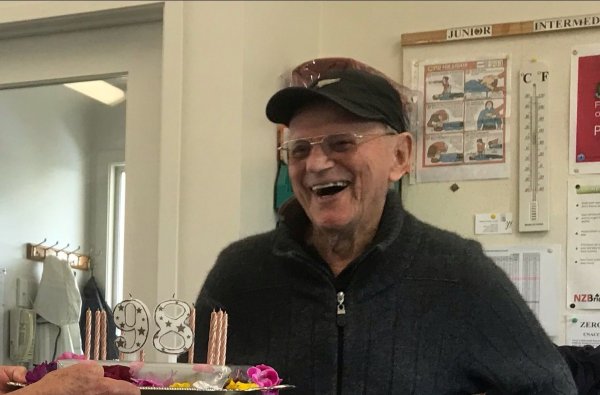 The award could not be more merited, and all at the Club send their congratulations to Arch, pictured above at a recent celebration of his birthday at Mt. Albert."
Arch commented that "without amateur coaches, most sports would perish." The same is most definitely true of Bridge. Congratulations, Arch.
Richard Solomon